Posted by English Language Learning on July 4, 2018
Mantaj Singh Sangha is currently a student in the part-time Language Skills Program at Bow Valley College. On the recommendation of his sister, Mantaj enrolled in the Intermediate ELL course in order to increase his fluency in speaking English. Mantaj recently came to Canada from India and felt that he was not used to conversing in English and would hesitate when speaking.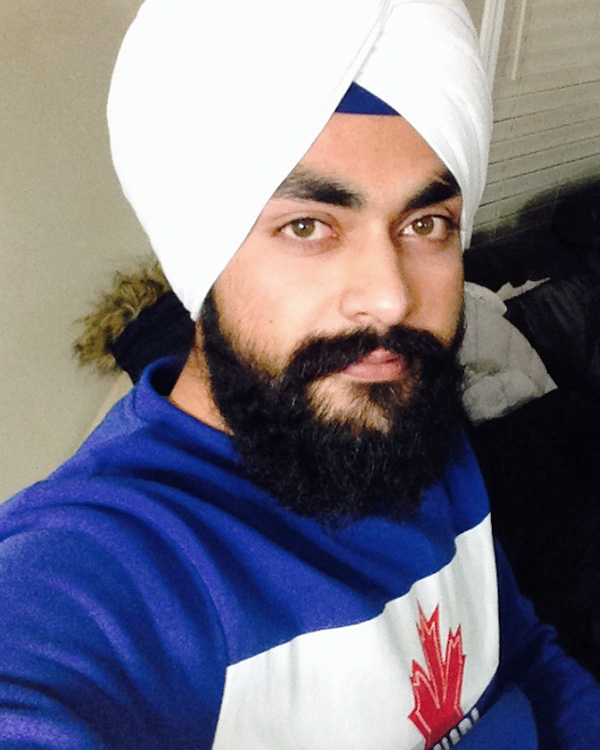 He has enjoyed the course as it has taught him many things. For example, he learned both professional vocabulary and vocabulary for everyday life, such as for the bank or doctor's, he developed his understanding and accuracy of grammatical points in both his speaking and writing, and he learned how to think in English and use it appropriately.
He especially appreciated his teacher who provided study materials that could be accessed at any time and referenced in the future. His teacher also motivated him which in turn increased his confidence in speaking English. In fact, on the second day of the course, Mantaj successfully booked an appointment over the phone for his mother's routine checkup at the hospital! 
Furthermore, upon hearing that Mantaj was interested in a career in criminal justice, the class focused on conflict resolution skills, such as clarifying and asking detailed questions. Additionally, the class looked at vocabulary needed to discuss crimes, such as prosecutor and complainant. This gave him tools to accomplish his personal goals much more quickly. 
In addition to his teacher's expertise and guidance, Mantaj also appreciated the friendly atmosphere that was created in the class and the sense of humour that made the classes more interesting.
Mantaj concluded, "I am really thankful to this course which helped me a lot for improving my English speaking skills and made me enough confident to speak English fluently. I would definitely recommend this course to others as my sister did so that others too could get the benefit and enhance their English speaking skills."
Mantaj will be continuing his studies at Bow Valley College by pursuing a two-year diploma in the Justice Studies Program in the fall. We wish him every success!
Learn more about our Part-time Language Skills classes.