Posted by English Language Learning on December 18, 2017
Since 2005, VESL (the Volunteer ESL Tutor Training Project) has supported the professional development of volunteer ELL tutors throughout the city of Calgary. The project is funded by Calgary Learns and is the collaborative effort of three Calgary ELL service providers with long-standing volunteer programs: Bow Valley College, the Calgary Public Library, and the Calgary Catholic Immigration Society. VESL is proud of the contributions that volunteers make to our ELL programs and the lives of learners.
The following story was written by Charles, a volunteer with the Calgary Catholic Immigration Society (CCIS).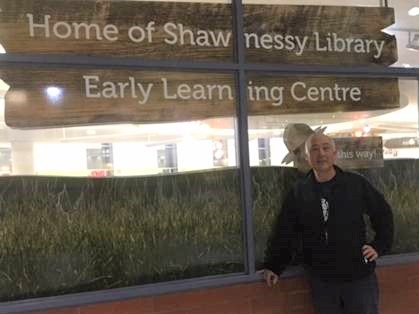 I am a volunteer tutor with the CCIS Senior Connections Program. I facilitate an ESL conversation class to a group of seniors at the Shawnessy Calgary Public Library. We meet every Tuesday from 10:00 to 12:00 except on the last Tuesday of each month.
In my volunteer role, I try to make the conversation class enjoyable for the seniors as they learn essential communication skills for everyday life. We cover topics such as talking to their grandchildren, asking the bus driver for directions, talking to the doctor and more.
I have a very enthusiastic group of senior learners with diverse cultural backgrounds, and they all enjoy coming to the classes to learn and socialize at the same time. The group members have developed good friendships. 
Since I retired as a professional engineer, I volunteer for a few organizations to give back to the community. It is a rewarding experience. My interest in ESL began in early 2014 when I started to take online ESL/EFL courses from the Calgary Public Library. Then I jumped in when the Calgary Catholic Immigration Society was looking for a volunteer ESL tutor to be matched with immigrant seniors who wanted to learn basic English.
I thank CCIS for the opportunity to make a difference in the lives of the senior learners.