Posted by English Language Learning on March 8, 2017
Since 2005, VESL (the Volunteer ESL Tutor Training Project) has supported the professional development of volunteer ELL tutors throughout the city of Calgary. The project is funded by Calgary Learns and is the collaborative effort of three Calgary ELL service providers with long standing volunteer programs: Bow Valley College, the Calgary Public Library, and the Calgary Catholic Immigration Society. VESL is proud of the contributions that volunteers make to our ELL programs and the lives of learners.
The following story features Elizabeth a volunteer tutor with the Centre for Excellence in Immigrant and Intercultural Advancement at Bow Valley College.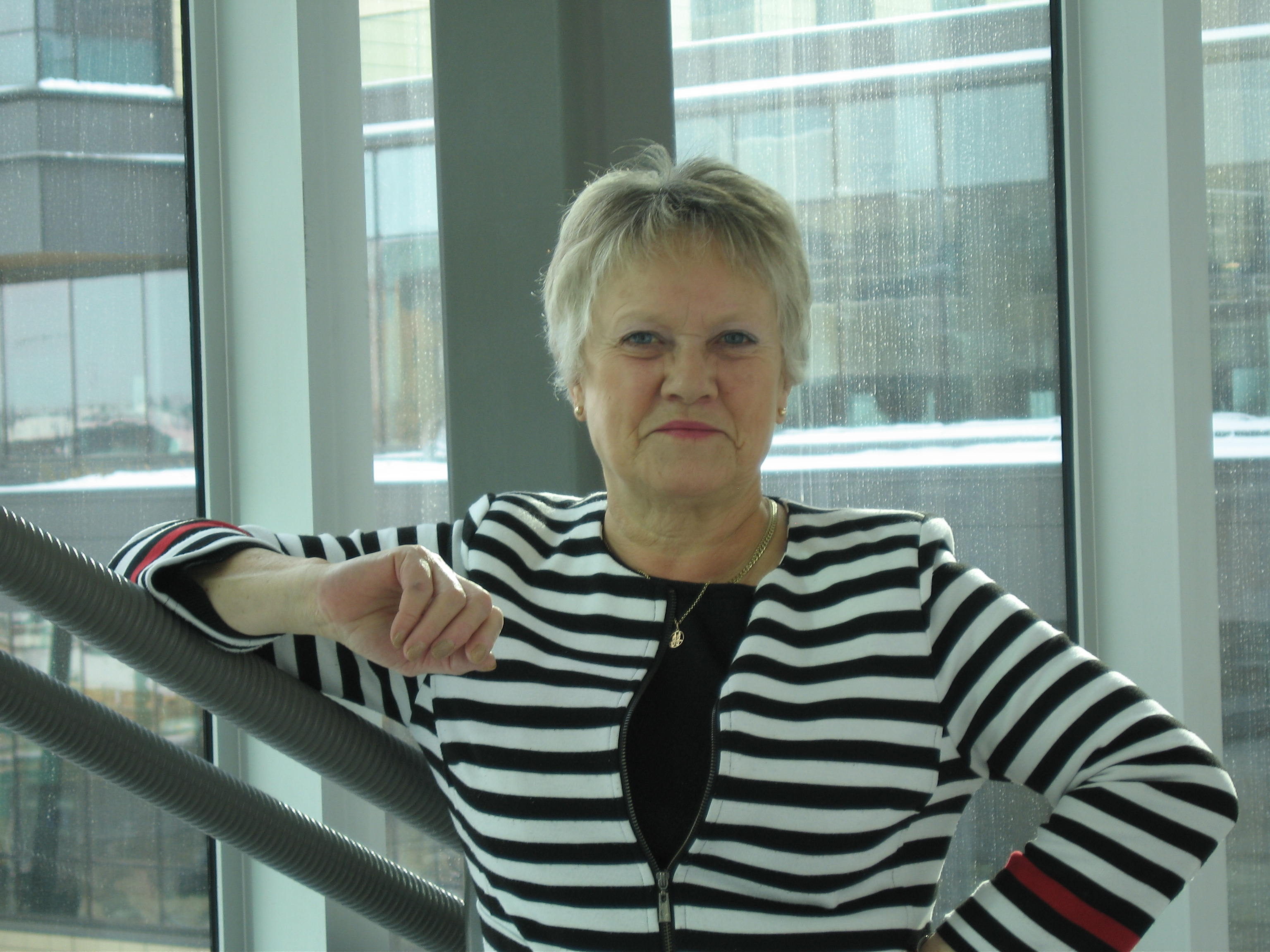 Elizabeth loves volunteering in the 55+ Everyday English program offered at the Centre for Excellence in Immigrant and Intercultural Advancement at Bow Valley College.
She has been volunteering at Bow Valley College since 2009. She finds volunteering very rewarding. She enjoys making a difference in people's lives and helping them to become functional in English. Elizabeth really enjoys the 'noise' in her classroom. The louder the 'noise', the more laughter and fun her learners are having. This puts her learners at ease and makes learning easier. She also finds the consistency of the learners' attendance rewarding in that they 'keep coming back'. 
Elizabeth empathizes with the challenges and frustrations of learning another language later in life. She has been there. She has lived in two other countries for extended periods of time where learning the local language was key to making life easier and more enjoyable. In the late 1970s, she lived in Hong Kong for four years. In addition to learning some basic Cantonese, she taught English to the Vietnamese boat people in the UNHCR refugee camps. In the mid-2000s she lived in Italy for three years. In addition to learning basic Italian, she tutored several adults and children in English.