Posted by Research and Development on January 25, 2019
The following post was written by  Dr. Martha Fanjoy, Researcher at the School of Global Access
This past semester, four Bow Valley College student research assistants worked on a collaborative pilot that is a part of the knowledge mobilization for the Colleges' Social Innovation on the Ground SSHRC-funded project. Social Innovation is the development of new ideas and finding solutions to social challenges; initiatives, products, processes, or programs that create positive social outcomes. With the support of our research team and with my guidance, our four research assistants outlined a series of projects exploring diverse subjects that share a foundation in social innovation principles as outlined in the cycle of innovation. Each student developed a plan that moves through the cycle's stages – as outlined in Social Innovation Resources for Beginners – sometimes multiple times, on its path to achieving its ultimate impact.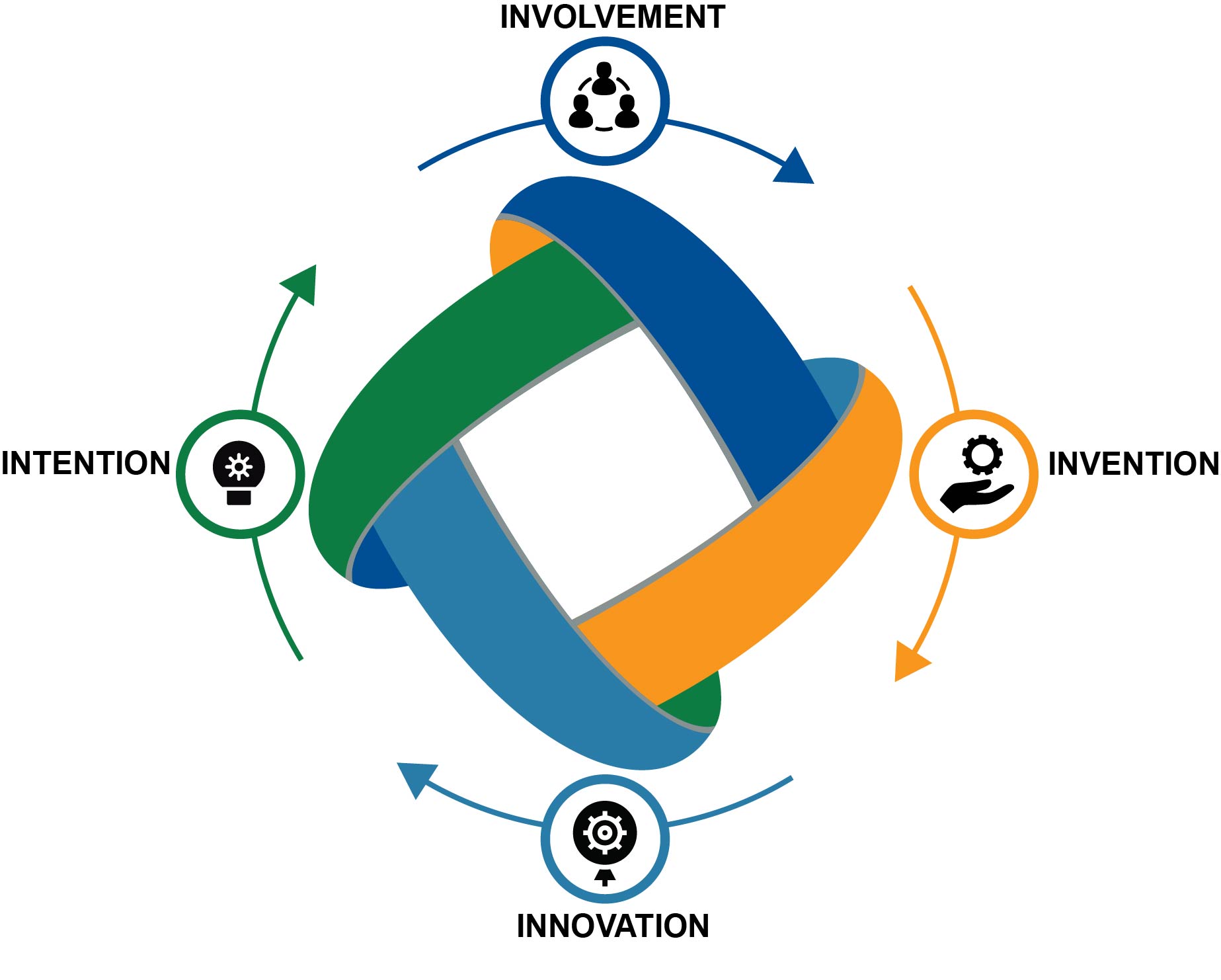 Intention
The Inclusive Facilities project is based on the intention to solve a possible issue related to facilities for Muslim students on campus.  The student project's intention is to further explore this issue, identify any gaps, and develop a process for engaging Bow Valley College students and administration in ensuring that inclusive facilities on campus are sufficient.
Involvement
Developing an Inclusive Institutional Culture is designed to involve students and administration to survey if the needs of LGBTQ2S+ students are being met. Its multi-stakeholder approach to engagement involves the target population as well as the broader community that shape the institutional structures and environment surrounding students.
Invention
ELL student engagement in English for Academic Purposes Program aims to develop new ways of thinking about teaching and learning in the ELL classroom. Building on consultations with students, faculty and administration the project would result in the invention of new curriculum and teaching approaches that better incorporate students' past experiences and perspectives in ELL classrooms.
Innovation
Fostering Diversity and Inclusion through Social Innovation seeks to open up post-secondary pathways for students with disabilities. The innovative approach aims to streamline processes and build awareness to increase the accessibility of existing resources and services.
To celebrate the conclusion of our pilot working with the Social Innovation for Beginners tool kit, students will present their projects at an open house poster presentation hosted at the Intercultural Centre on January 29th from 11:30- 1pm. All staff and students are welcome to attend. We hope to see you there as we celebrate social innovation and research here at Bow Valley College. 
Group content visibility:
Public - accessible to all site users