Facilitate the online environment
Once you have established the online learning environment, you are ready to move into the facilitation stage. The role of an online facilitator is multifaceted and involves multiple tasks. Facilitating the online environment for language learning involves maintaining the online space, delivering content, and strengthening the developing community.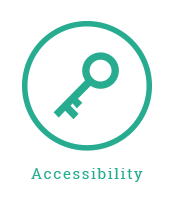 Observe how learners are interacting with the online space. Consider the unique needs of language learners and ensure that access remains barrier free.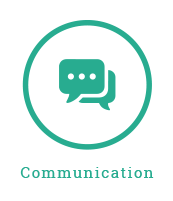 Provide learners with lots of opportunities for feedback and model communication and language use throughout the course.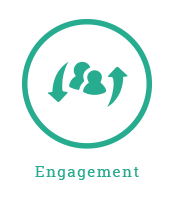 Actively foster a sense of community in the online space. Help learners feel comfortable engaging online and provide opportunities for learners to develop a presence.
Maintain space
Maintain the online space to keep it accessible and supported for your learners throughout the duration of the online activity. Pay attention to your learners. Problem solve any barriers that arise and try to elicit feedback from your learners to help better address these barriers. Monitoring the effectiveness of the online space will help to increase presence and assure learners that the course space is readily accessible and responsive to learning needs.
How can I ensure that my learners are accessing the online space free from ongoing barriers?
For the duration of your online activity, you will need to monitor your learners' use of their online environment. You will also need to check in with learners who have known issues. In digital spaces, frustrations are not always as apparent as in physical space. Learners may experience barriers that they were not aware of at the start of the course, or could not articulate.
Digital literacy is also an ongoing issue that needs to be monitored in both yourself and the learners. Language learners may tend to blame any digital literacy frustrations on their own language skill shortcomings, rather than seeing them as design flaws and seeking out help.

Instructor Resource
Recognizing Barriers in Online Language Learning
A description of behaviours to watch for that might indicate a learner needs help to access the course. Includes information about the barriers language learners experience online, and suggestions for action to take.
How can I make sure that the online space stays conducive to learning?
Learners may experience barriers induced by the online space that neither you nor they could have predicted. Checking in with learners early in the course or activity will help to prevent problems that arise from the structure of the online space. It will also help you to gauge the learning and access habits of your learners. This will inform features of your course or activity like scheduling, duration, course pace, due dates, and planning support.
Feedback from learners about the online space during a course or activity is useful because adjustments can often be implemented immediately. The act of providing feedback also provides an authentic language activity for your learners.

Learner Activity
Use of Online Space Questionnaire
A series of questions you can distribute early in a course or activity to gain feedback about how learners use the online space. Includes useable questions for different language skills levels.
Will my learners continue to have access to support information when they need it?
As facilitator of an online activity or space, you will need to provide ongoing support for your learners. Ideally, you will help to instill habits of self-support in your learners, while pointing them to existing resources and documents. The quicker the response time to learners' problems, the less they will feel alone in the online space. Your ongoing presence will enable learners increased access to all aspects of the course space and materials.
Ongoing support also provides opportunities for authentic language use. You will need to watch for ways to involve authentic language use, and balance these opportunities with your ongoing facilitator roles and duties.

Instructor Resource
Using the Course Announcements Tool
A description of ways to use the course announcements tool that can help support language learning. Includes suggestions for providing ongoing support throughout a course, and an example video.
Visit the EduTechWiki to read about learner autonomy, ownership of learning, and learner responsibility and how to promote these concepts to your learners.
Deliver content
Deliver content to communicate the path for success that your learners can take. Consider what indicators you can provide to your learners that will help them advance through the learning process. Consider what you can do to lighten the cognitive load of your learners. Help learners discover ways to generate their own feedback, while maintaining a balanced facilitator presence. Delivering content that is supported by models of language usage and by ample opportunities for learners to use target language will communicate a clear path to success for your learners.
How can I communicate to learners that they are on the right path for achieving the learning outcomes?
Learners need opportunities for extended feedback throughout an activity and across an entire course. Feedback will likely be built into the course or activity design; however, much feedback also needs to come directly from the facilitation. The type of feedback you encourage will clearly communicate to learners that they are on the right learning path, making language learners feel comfortable with their progression and understanding. Such feelings can easily waver in situations where language gaps create the potential for miscommunication.
A balance between dominating the shared space and acting as a member of the community is important to maintain. Learners will benefit from reminders about course features and events, as well as habitual communications like weekly announcements.

Instructor Resource
Providing Ongoing Opportunities for Feedback in Online Language Learning
A description of ways to provide opportunities for language feedback in the online space. Includes suggestion for offering a variety of language feedback, and an example of making connections between learners.
What might derail a specific learning activity?
Learning activities, either stand-alone or as a part of a larger online course, need to be supported so that the objectives are met and the learning goals of the activity are achieved. Each activity you plan to facilitate will have unique characteristics to consider when facilitating, and it may even involve a separate technology that you will also need to support.
Activities also have many considerations for language use, such as interface vocabulary and text-heavy communication that may increase learner cognitive load. Having a plan for supporting and facilitating a specific activity will help to prevent problems that may occur.

Instructor Resource
Planning and Facilitating Web-conferences with English Language Learners
An explanation of the steps you can take to plan and produce a web conference for your learners. Includes information about the impact of web conferences on language learners in online learning.

Instructor Resource
Checklist for Planning Web-conference Interaction
A list of reminders to generate ideas and help you plan for including interaction in your web-conference. Includes a checklist.
Build and strengthen community
Build and strengthen the online community to engage your learners' participation and foster presence. Participate as a member of the community, while using technology specifically to support a variety of language skills. Revisit your own facilitator roles and reinforce the roles that your learners have adopted. Building and strengthening community with this approach will create an engaging environment for your learners that will continually lead to new opportunities for learning.
What might cause learners to lose sight of their own roles and responsibilities in the online space?
Your own presence in the online space is the guiding and grounding element for learner growth. Ideally, learners will rely on your presence less and less throughout a course or activity, however, all learners will progress in different ways toward this independence. The community that develops in your online space will be as unique as the learners enrolled in your course, yet your own presence will be a major element that contributes to this community. You should continue to find that balance between facilitating and participating in the online space and continue to provide opportunities for authentic language experience.
With your presence, you can reinforce the roles and responsibilities of class participants and continually explore new ways to engage in the online course or activity.

Learner Activity
Facilitating Discussion Forums in Online Language Learning
A description of ways to help you facilitate discussion forums effectively for online language learning. Includes information about facilitator presence in a discussion forum.

Instructor Resource
Discussion Forum Tips for Learners
A list of ways your learners can participate in discussion forums to help them communicate effectively and clearly. Includes examples of good and bad posts and an animation video.
What will prevent learners from engaging in the online space?
Learner presence in an online space is minimal by default. Learners need to initiate action in order to be present, to engage, and to develop membership in the community. To sustain this level of presence, you will need to encourage interactivity and create suitable conditions to make it easy for learners to act. You should recognize current levels of participation in the online space and work toward instilling a sense of responsibility for learning in your learners.
How you plan the learning activities will play a major role in the interaction and the engagement that you encourage. As well, including pair work, group work, and real-time interaction will help to encourage engagement in the online space.