Posted by Intercultural Development on April 8, 2020
Submitted by Megan Hardman of BVC Green
BVC Green has been an excellent campus partner to the Intercultural Centre. BVC Green and the IC have collaborated on Discovery Hub (our mini-museums), IC Week presentations, Valentine's Day card-making, and many other events. This guest post comes from the BVC Green team, about their recent activities for Earth Hour. Click here to learn more about their work.
Although we could not celebrate as a group in-person this year, many Bow Valley College students and staff took small but meaningful actions to celebrate Earth Hour 2020.
What is Earth Hour?
Earth Hour is a global event celebrated on the last Saturday of March every year, from 8:30 p.m. to 9:30 p.m. People around the world turn off their lights to save electricity and support the planet – a small gesture that adds up to a big difference.
To all Bow Valley College Earth Hour participants: Thank you, and well done! Couldn't take part but want some tips to follow now, or get some ideas for next year? Visit http://www.earthhour.org/
Here's what our #BVCGreen team did this year:
Tost Raj Chhetri
Student, School of Continuing Learning
Tost spent Earth Hour with his grandchildren doing art. Hooray for intergenerational Earth Hour celebrations!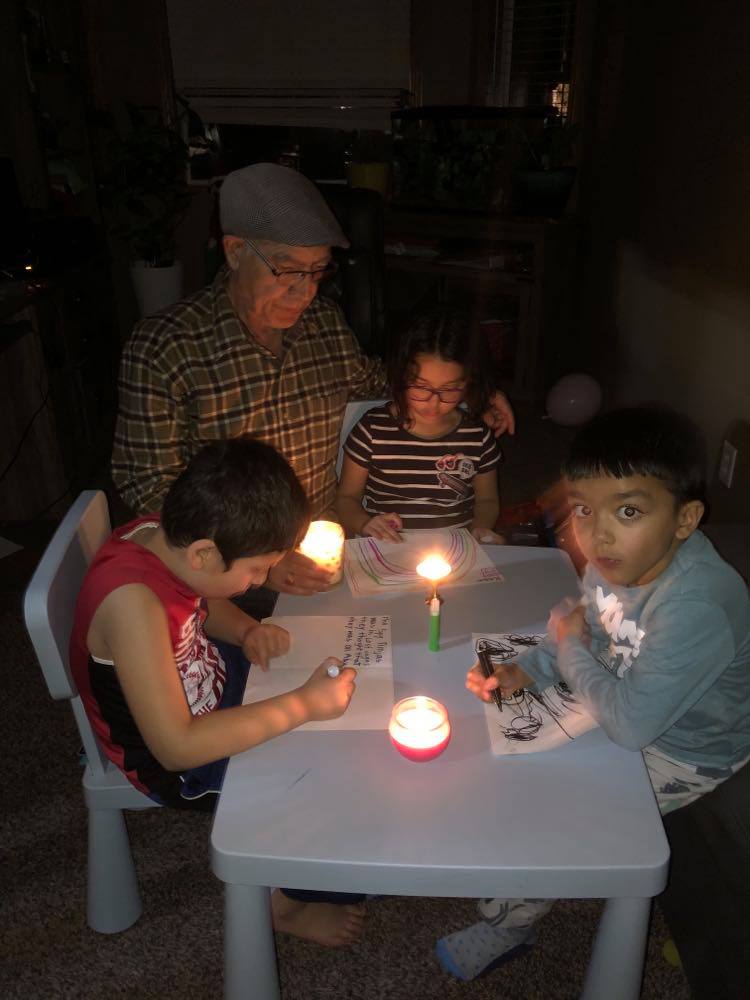 Aditi Jani
Student, School of Creative Technologies
Aditi says, "I and my husband celebrated Earth Hour yesterday. It was fun we turned off lights and wifi of our house and played board games with tea in candlelight." How romantic!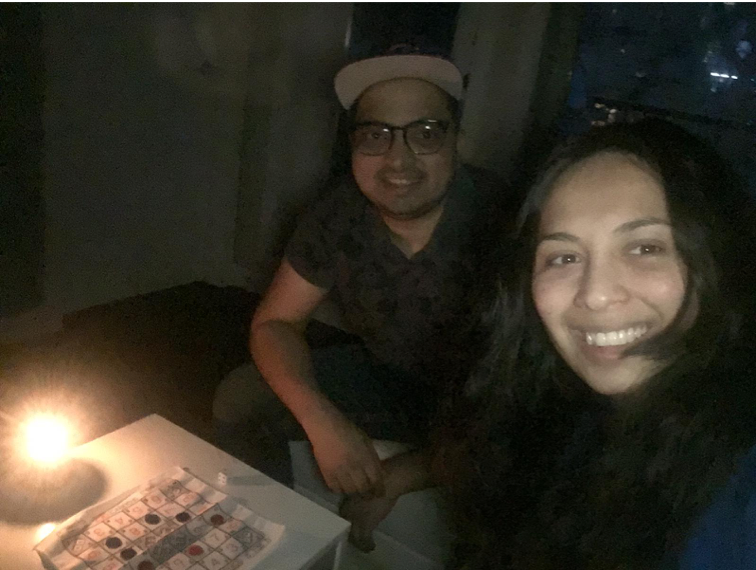 Rachelle Fullerton-Lee
Student, School of Creative Technologies
Rachelle says: "We had fun! We actually started our Earth Hour at 7:30! We played Uno until it got so dark that we couldn't, so then we just sat in each other's company! It was super fun, and nice to get a break from homework! 
I also feel that this was perfect timing for Earth Hour, as I'm sure tons of people are using their technology almost 24/7 right now because of isolation." Couldn't agree more – there's nothing better than taking a break to "unplug" from daily life!
Lourdes Rodriguez Sanguino
Student, Chiu School of Business
Lourdes shared a photo on Instagram of various disposable plastic items to encourage her followers to say no to single-use plastics. Well done! (Cute slippers, too!)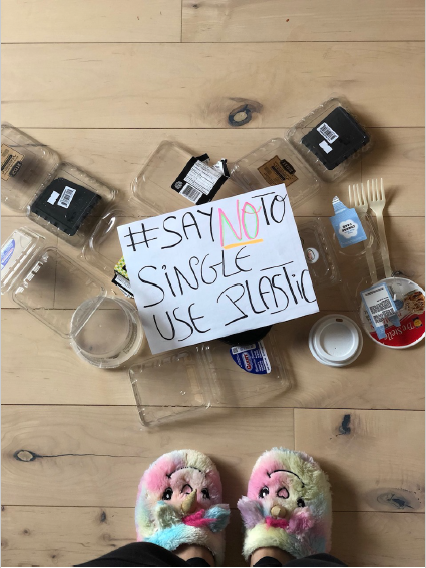 Moni Marouki
Student, School of Global Access
Moni shared posts on her social media accounts about reducing resource consumption (water) during Earth Hour. She called attention to unequal resource access around the world and the challenges posed by COVID-19. Nice work!
https://www.linkedin.com/posts/mouna-marouki-0261b1174_earthhour-activity-6649771672406630400-0iJD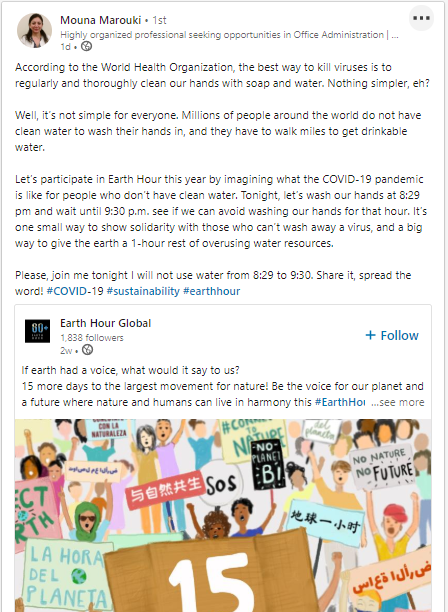 Wai Yu Hum
Alumna
Wai stayed home all day cleaning and organizing her home. That sounds like a lot of work! Take a break and enjoy your neat and tidy living space!
Nancy Bosscha
Instructor, School of Creative Technologies
Nancy played Munchkin by candlelight for one hour with her family. Thumbs up for role-playing games!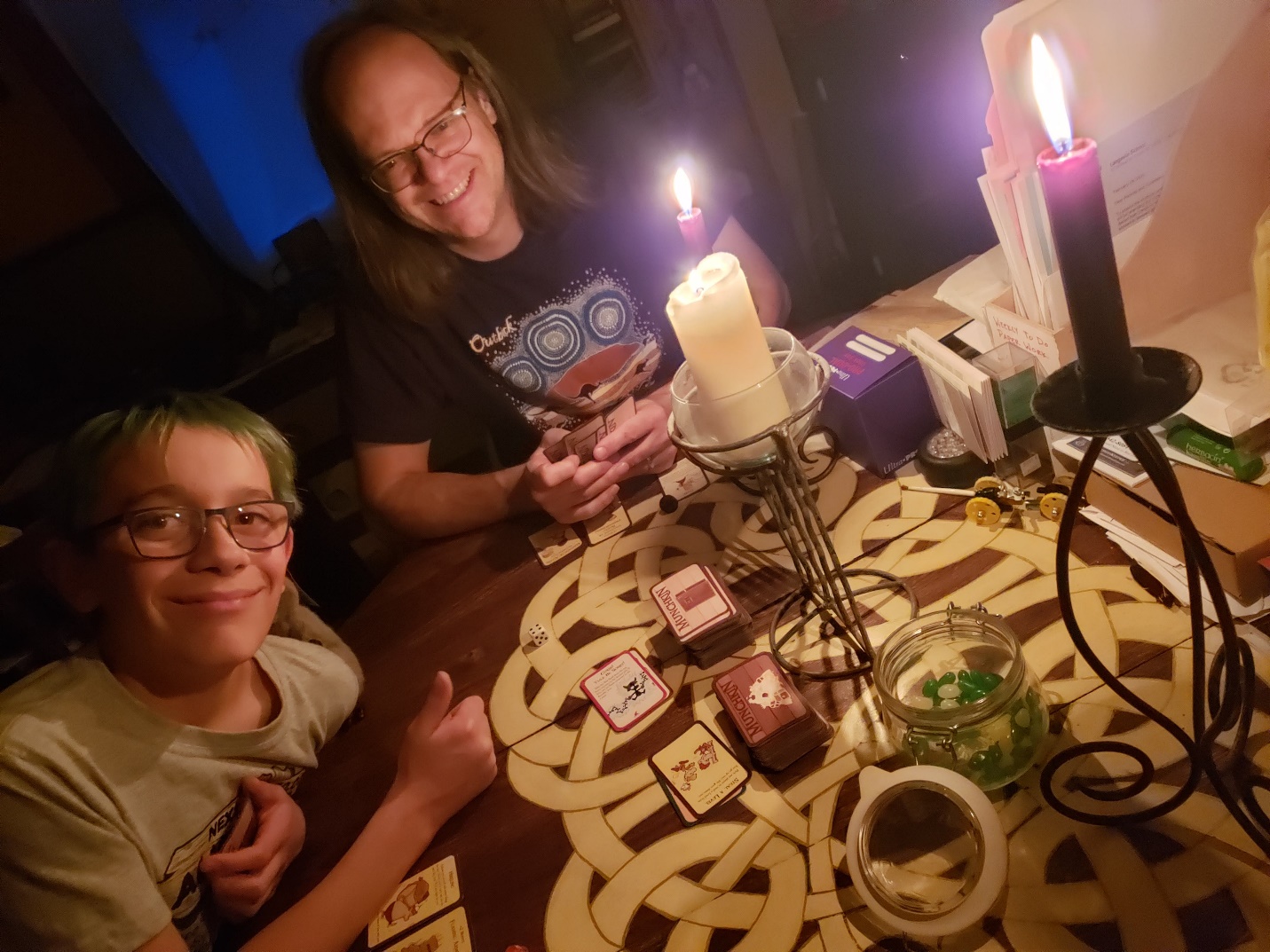 Amy Spark
Sustainability Coordinator
Amy worked on a puzzle by candlelight. Starting with the edges and working on identifiable objects: that's Grade-A puzzle technique!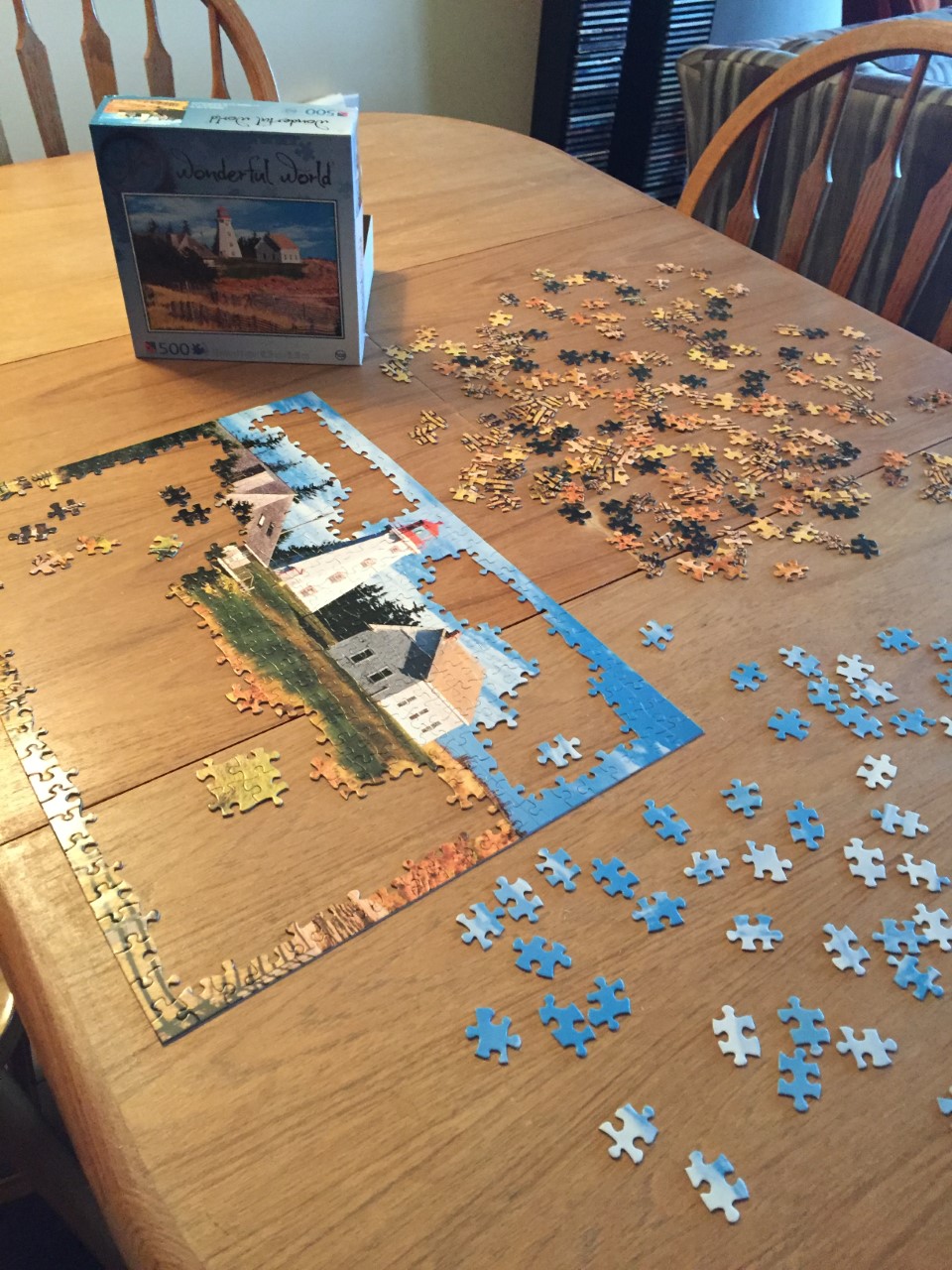 Megan Hardman
Sustainability Engagement Assistant
Megan took a short walk in the snow (can you tell from her facial expression that her face, and brain, are frozen solid?)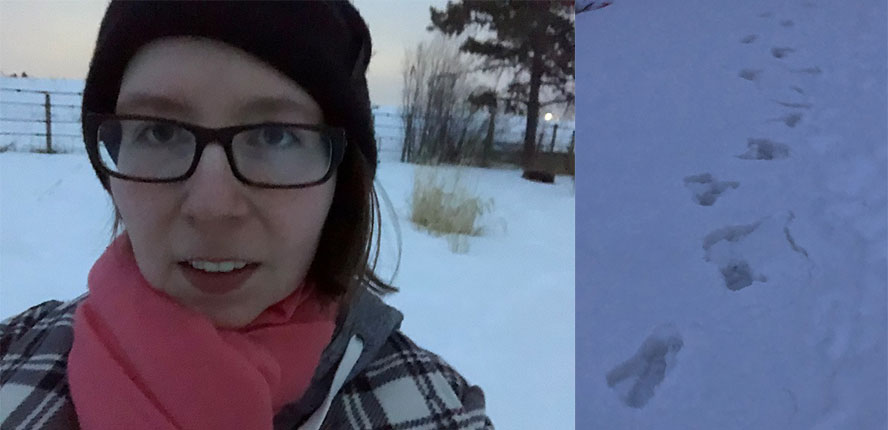 A friend of hers also participated, though he was confused about why the light turned off at 8:30.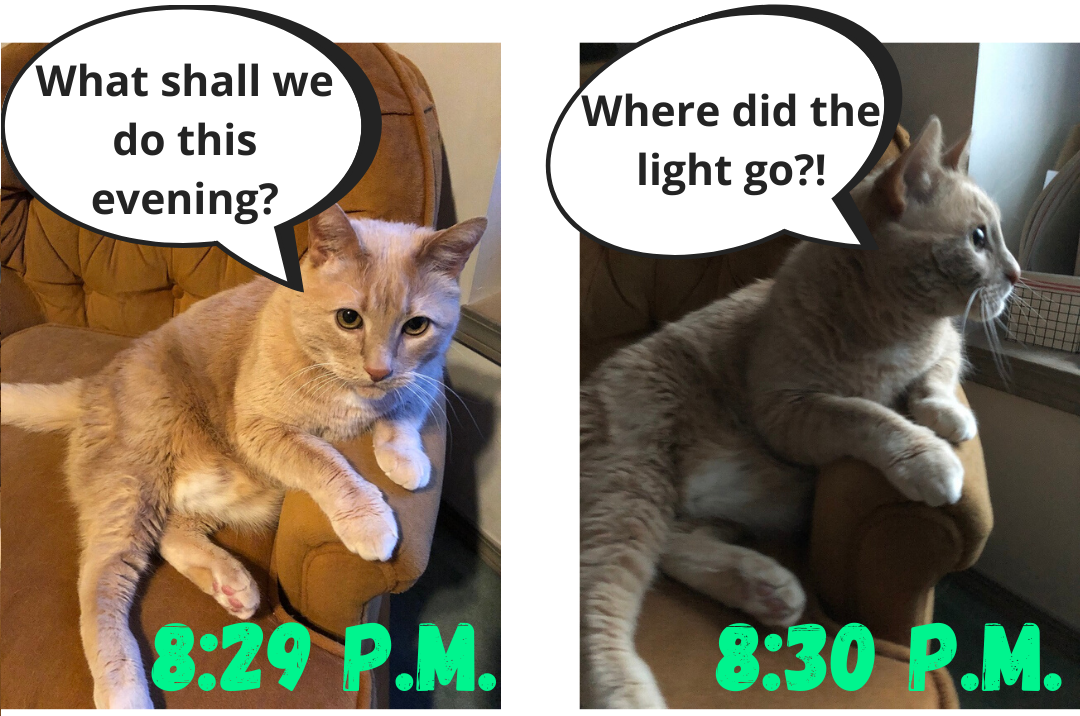 -- Thanks again to all 2020 Earth Hour participants. What do you think about these activities? What other ways can we unplug from technology and reconnect with others during this COVID-19 pandemic? Share your thoughts: intercultural@bowvalleycollege.ca or bvcgreen@bowvalleycollege.ca
Group content visibility:
Public - accessible to all site users